About Con City
Imagine a world where time stopped in the 1980s. Not in the sense that the pages of the calendar stopped turning, but in the sense that every crazy motherfucker that tries to randomly kill you in the streets resembles someone you remember from a classic movie from the 1980s, in appearance, attitude, or both. Imagine that in this world, in the early 21st century, in the age of the internet, smart phones, social media, and all the other bullshit the human race could have done without, these people wage war with each other and the rest of civilization for reasons known only to them.
Some want to punish criminals. Some just want to uphold their reputation. Some want a bit of peace and quiet in the wilderness. Some want to win video game tournaments and get the police to fund their gaming rigs. Some want to make a supersoldier out of a bear. Some want to train a monkey to write Hamlet 2. Some want to enjoy flying around in a hot air balloon without being forced to throw out their passengers on general principle. Some want to make sure everybody who can't spell words correctly is stone cold dead. And some just want to survive while their megalomaniacal boss makes enemies out of every psychopath you can think of. The one thing they have in common is that not a single one of them could tell you what really drives them.
The truth is, it's all in their blood. It's in the air that they breathe. It's in the very world around them. It is a driving force stronger than a hurricane, more menacing than a T-Rex, and more terrifying than a film critic in a black suit telling you that he's going to shoot you in the head because your movie didn't give an authentic portrayal of hitmen. This is the world of Con City.
No one knows how Con City came to be. One day, in the late 18th century, it just appeared in North America, or so the locals say. Official records claim that the city's construction was funded by an English nobleman named Lord Lewis Bartholomew Hawthorne III, but no one seems to know who talked him into making what he later said had been the biggest mistake of his life. In the early 20th century the city's Mayor, a man named Oberdick, managed to use bribery and blackmail to get himself elected President in the United States, Mexico, and Canada all at the same time. Then he held a meeting between himself, himself, and himself, and united the three countries as the Republic of North America.
Needless to say, the British Empire was none too pleased about this turn of events. Luckily for the first President of the Republic of North America, that was the year 1912. If you were to go back in time and ask President Oberdick whether he had a hand in a certain assassination that happened just two years later and distracted the entire world for four years and allowed him to build his country into a force to be reckoned with, he would smile and say, `no.' And then he would summon security and have them throw you out. Be that as it may, with the rise of the Republic of North America, Con City became an unrivaled economic powerhouse that, over the years, became a hotbed for innovation, industry, commerce, and record levels of violent crime.
As controversial as the birth of Con City might be, the city only achieved true notoriety in the early 21st century. In this era of modern technology a series of violent events triggered a chain reaction that ultimately drew the eyes of the entire world upon Con City on multiple occasions. These events involved a number of prominent individuals, most of them vigilantes, nerds, weirdos, psychopaths, or some combination of those. The novels, short stories, and short films you can find on this website tell their story.
About the Author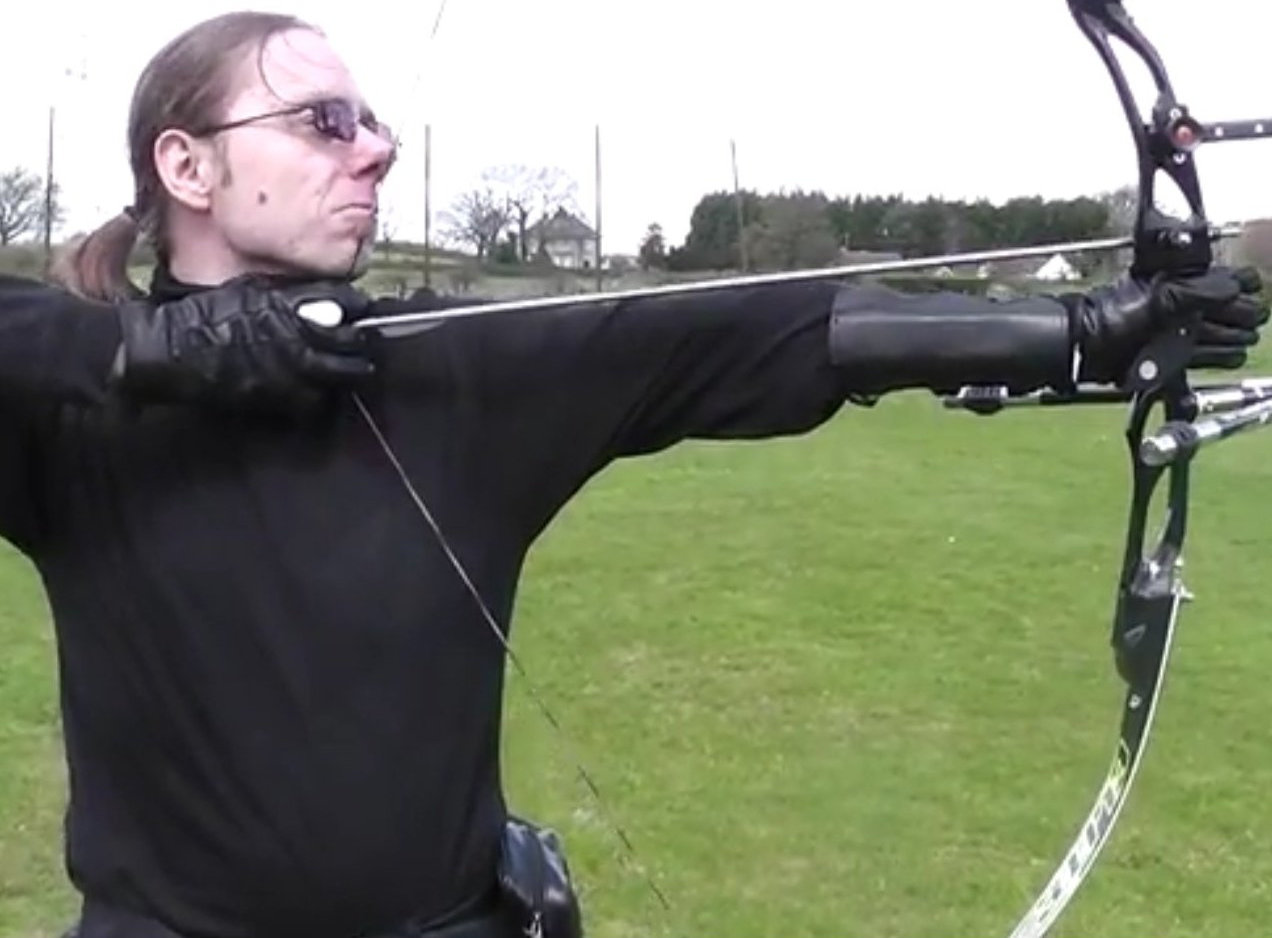 If you do an internet search for Viktor Zólyomi, the weirdo who wrote the Con City novels, you will find that he is a theoretical physicist doing research on nanoscale materials in the UK who also writes fiction novels and makes (very) amateur films in his spare time, holds two silver medals in recurve target archery, has a penchant for using a fencing sabre as a pointing stick, and operates a website dedicated to dark humor that hasn't seen an update in ages.
None of that is true. In reality, he is simply a pen name, a persona adopted by Con City's very own award winning freelance journalist Jonathan Parker. He writes novels exclusively under the name Viktor Zólyomi. His novels include pulp fantasy literature such as Rider of the Black Horse, and tourist guide books such as Con City and Road to Con City (though some would call the latter black comedy crime thrillers, but that's just because life in Con City is all fun, thrills, and mayhem).
Of course if you really must insist on this absurd idea that Viktor Zólyomi is a real person, feel free to check out his Goodreads Profile and Blog, which also hasn't seen an update in years.
Inspirations
The world of Con City takes inspiration from a great variety of sources. Many of them are from the world of cinema rather than literature, which probably explains why Con City and Road To Con City read like they were meant to be movies. Who knows, maybe someday they will be. Until then, feel free to rent a DVD of the films listed here in order to put yourself in the mood to read the misadventures of the likes of Sergeant Jack Westwood, Joanna Bennett, and Mister Jake, the outlandish antiheroes of Con City.
Publication History Of Con City
The world of Con City evolved gradually over the years. This is a chronological list of the major Con City releases to date. You may see a pattern here.
1. Con City: published 31 October 2012
2. Koala Hunting: released 31 October 2013
3. Rick Jackson's Hollywood: released 15 May 2014
4. Road To Con City: published 31 October 2014
5. Hitchhiker's Guide To Con City - free online edition: published 31 October 2015 (ebook and paperback edition: 15 February 2016)
6. Shadow Of Con City: published 31 October 2016
7. Koala Hunting 2: The Quest For The Loch Ness Monster: released 31 October 2017
8. Bear Of Con City: published 31 October 2018
9. Monkey Of Con City: published 31 October 2019
10. Maniacs Of Con City: published 31 October 2020
11. Bullfight Brutality: published 31 October 2021
12. Railway Rampage: published 30 April 2022
13. Sky Savagery: published 31 October 2022
14. Windsurf Warzone: published 30 April 2023
15. Cafe Carnage: published 31 October 2023